Is it really bad to use my cellphone near my computer?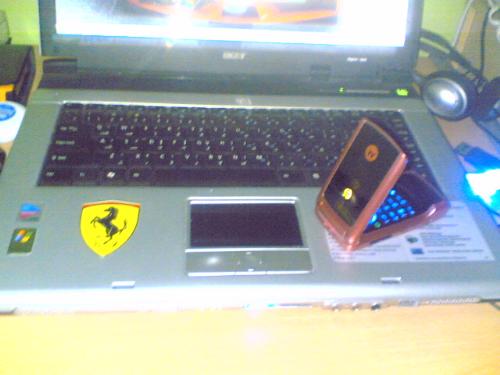 Philippines
9 responses

• Canada
16 Feb 07
i have never heard of using a cellphone near a computer being bad for a computer. i used to work for cingular wireless and it wasn't an issue. i have also used my boyfriend's cellphone near my computer on many occasions and have never had issues.

• United States
16 Feb 07
Hey I have never heard of this very informative discussion though I always use my cell by my computer! I didn't know this was a bad thing to do thank you!

• Philippines
16 Feb 07
both. due to some signal interference. and I guess it would damage the cellphone more considering how small its electronic components

• United States
15 Feb 07
Hi there! Here is a link that might help you http://safecell.net/qa.html if this doesnt work. Go to www.askjeeves.com and ask your question, there should be many links with some advice and answers! :)

• Pakistan
16 Feb 07
no it aint bad to use it near ur monitor ... its just that the screen flickers coz of the mobile signals .. no big deal ... it returns to normal as soon as u move it away or switch off the phone ... aint gonna cause any permanent damage ... PEACE !!!


• Philippines
16 Feb 07
for the signal interference or whatever it is, it would'nt do you harm.what is dangerous is the radiation emitted by your computer and your cellphone. i suggest that you lower down the light of your cp and comp.


• India
6 Aug 07
You must have noticed whenever you go to a gas station, its written there. "Turn off your cell phone". When you are about to ride a plane, cell phones are restricted there too. The waves, produced from cell phones can damage the electronic circuits. The monitor starts flickering because of these strong waves. If you put a magnet near the monitor or on top of your television, the place near to magnet will get green.