kitty recreation or medication?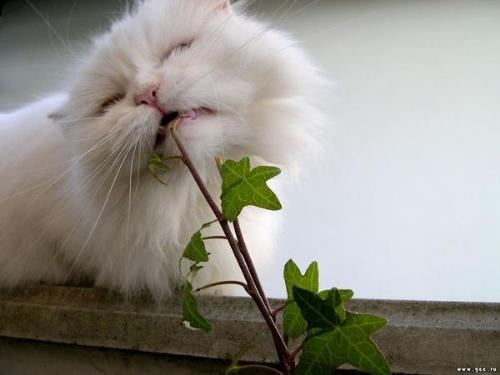 Philippines
February 15, 2007 6:35am CST
from the first time i saw this picture and until now, i can't help but get amazed and chuckle looking at it. she is so cute and adorable yet funny. don't you agree with me? but what amazes me more is what she is doing with that piece of leaf, seems like eating it. do you think she is just playing it? i have seen similar situations like these of our cats back home during my childhood years and i always find it funny and intriguing.i remembered asking my late grandma about them, and all she said was, those cats are doing self-medication, like taking advantage of herbs that are available around them, just like what we sometimes do aside from those medicines prescribed by doctors. but if they are healing themselves using mother nature's gifts, why do they vomit minutes after they have eaten it? i don't think grandma had cleared this tiny issue's impact on me.
1 response