Is it Snowing Where you are?

United States
February 15, 2007 8:26am CST
I want to see pictures of snow! I've never seen snow, and this is the first year that I will see it because I moved to OK. Please let me know what you think about snow!
3 responses

• India
15 Feb 07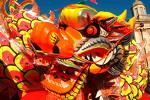 no its not, its a bright sunny day over here, which part of the world are you living, i am from bangalore india

• South Korea
15 Feb 07
I grew up in a country without snow, or at least very little and far away from where I lived. Consequently I've become fascinated by the images on TV and in books and I've been lucky enough to live in 3 different countries over the last 6 years where I get to experience it for myself. And it never loses it appeal. Every time I see snow drifiting down outside my window I have to run outside. Going hiking in the snow is the most beautiful and peaceful thing also. People who grow up with it often take it forgranted, complaining about roads being inaccessible and such. When you grow up away from snow and then get to live in it, it never gets old. Every time it snows you become a little kid lost in a giant candy store, where everything is free.

• United States
15 Feb 07
I live in the south in South Carolina and it is about 35 degrees outside, but its not snowing, the last time that I saw snow was when I was 6 years old, I would love to see it also, it is just really cold, but not snowing.