take the lead movie

Canada
5 responses

• Philippines
16 Feb 07
Well, "take the lead" by Antonio Banderas, a very good one indeed because I watched it over and over just to have fun at ballroom dancing. Ballroom dancing happens to be my favorite dance particularly the swing, samba, mambo, chacha and reggae. I also liked the method of how he teaches to those type of students.


• Beaconsfield, Quebec
28 Sep 08
I really enjoyed 'Take the Lead'. I thought it was really well done. The actors did a really good job portraying these characters. I enjoyed everything about this movie. The story is certainly a story worthing telling and making a movie about. It's really a touching story. The dancing is amazing, too.

• United States
18 Mar 07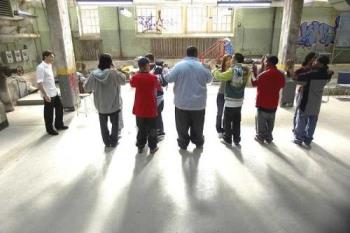 I thought it was a great movie. I loved all the great dancing in it. I also liked what Dulaine was doing - trying to help out the young generation.