Chris Cornell Quits Audioslave

United States
February 15, 2007 9:11pm CST
Audioslave singer Chris Cornell has quit the band, he announced Feb. 15. "Due to irresolvable personality conflicts as well as musical differences, I am permanently leaving the band Audioslave. I wish the other three members nothing but the best in all of their future endeavors," he said. Cornell will release "Carry On," his second solo album, on May 1. The other members of Audioslave have reunited with singer Zack de la Rocha to reform Rage Against the Machine, which will play at the Coachella festival on April 29. The band's plans beyond this show are unknown. Do you think Audioslave will try to "carry on" without Cornell? Will RATM stay together beyond Coachella?
5 responses


• Philippines
17 Feb 07
I agree. Individually, the members are awesome, but the band is just good. This is a good example of the whole not being the least bit equal to the sum of its parts. The impact of Audioslave to music doesn't even come close to what Soundgarden and RATM did. Chris Cornell should just be Chris Cornell and Audioslave shouldn't return. If RATM can, then great, if not, Tom Morello and the rest of the boys should put up another band.

• Italy
18 Feb 07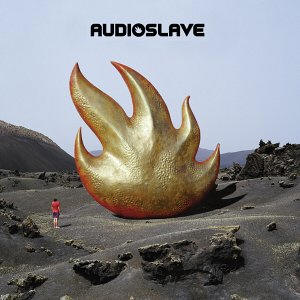 It is a bad news! I liked Audioslave and Soundgarden. My favourite Audioslave album was the first one with lot of cool singles like "cochise". I think Audioslave without Cornell can't go very far. Anyway I see Chris Cornell is making good music with his solo project. I saw and heard the video "you know my name". It is the soundtrack of last 007 James Bond movie! I don't like 007 series but I loved the song. here it is the video http://www.youtube.com/watch?v=a7j93Bf-EyI this is "show me how to live" cool video cool tunes! I don't know why I love videos in the deserts lol;) http://www.youtube.com/watch?v=MfMtivHV47A this is "cochise" video. This is their first video/single. The song is very groovy and the video is so explosive! lol http://www.youtube.com/watch?v=HzgF3w3HGCE


• United States
17 Feb 07
I've always enjoyed RATM more than Audioslave and felt it was a worse image for the band to go "religious". Funny to hear that when RATM was a political band but musically RATM blew Audioslave away. And as for the musical differences, what did Chris Cornell expect? He can't rap like de la Rocha and carry on a great rock tune to empower a crowd.

• Philippines
16 Feb 07
Sad to here that.. I am a big fan of Audioslave. I like their songs so much.. But they are of different categories. RATM is i guess an Alternative Rap band. And they maid already before.. i gues they can do it again right now. Chris Cornell on the other hand i guess can make it without RATM.. i guess going solo is the best for him.. He had been with SOUNDGARDEN before and they are good too.. I like their Black Hole Sun.. And I like "Like a Stone" of Audioslave... :) Hope they both can make beautiful music once again.. :)

• Philippines
20 Feb 07
How I wish that Zach and the rest would stay together a lot more, now that Chris Cornell realized his not blending much with the band. I think RATM should continue what they have started, I know that they can move on and make more good music. I really, really miss Zach fronting them once again, I missed more of their music. I hope that they come up with something good this coming festival, Zach should realize and consider the thoughts of their fans!;)