What are your top 10 favorite movies?

China
February 15, 2007 9:13pm CST
My top 10 favorite movies are: 1) Star Wars 2) Titanic 3) Pirates of the Carribean 4) Charlie and the Chocolate factory 5) Indiana Jones and the last crusade 6) Lord of the rings (all) 7) The Godfather 8) Goodfellas 9) The dark Crystal 10) The matrix What is your personal top 10?
4 responses

• United States
16 Feb 07
my top 10? ooh, tough choice for me! 1) almost famous 2) nightmare before christams 3) pirates of the carribbean 4) that thing you do 5) still crazy 6) rockstar 7) say anything 8) the omen 9) lords of dogtown 10) national treasure

•
16 Feb 07
Annie Hall- Woody Allen Some Like It Hot- Jack Lemmon Gerry Macguire- Tom Cruise Carry On Camping- Sid James Carry On At Your Convenience- Hatty Jacques The Apartment- Jack Lemmon Saw Trilogy Lord Of The Rings trilogy Amelie Take the Money And Run- Woody Allen I could go on for ages but these were the first ten that came into my head!!

• Canada
16 Feb 07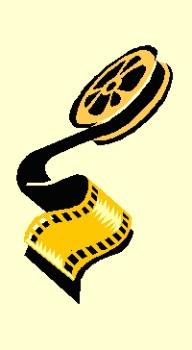 1) What Dreams May Come 2) Lion King 3) Scary Movie 1-4 4) See No Evil 5) X-Men 6) Armagedon 7) Space Cowboys 8) Twister 9) Day after Tomorrow 10) Crank

• Philippines
16 Feb 07
well, i like to watch mushy and love story films. i am not more of a scifi type of person or futuristic film moviegoer. well, there are so many good movies that i've watched before but there's no particular order as to number 1 or number 10: i like to watch titanic, pretty woman, nottinghill, clear and present danger, the client, harry potter 2, roman holiday, neverending story, ghost????