Anna DNA Update: Call Him Prince Baby Daddy!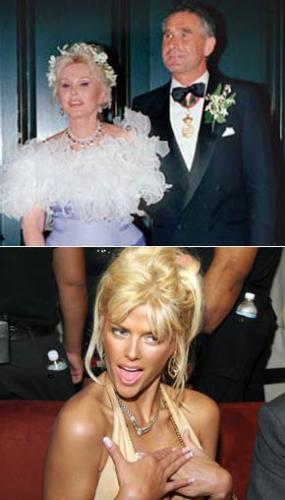 Philippines
February 15, 2007 9:48pm CST
Prince Frederic von Anhalt has thrown his cheek swab into the ring, claiming he is the late Anna Nicole Smith's baby daddy and has filed a paternity challenge in Santa Monica court today. The 63-year-old husband of ancient actress Zsa Zsa Gabor said he'd been sleeping with Smith for 10 years and denies that he's just after 5-month-old Dannielynn's possible inheritance. Instead, von Anhalt said, it's Howard K. Stern's motives that should be questioned."Why is he hiding? Why doesn't he say anything?" von Anhalt asked at a press conference outside the courthouse. "He could stop this whole circus right away. Why doesn't he take a DNA test and say, 'Look, it's positive. Everything is in my favor. It's over'? Why doesn't he do it? He only knows why he doesn't do it. And we will know very soon why."Meanwhile, a judge in Florida ordered another DNA sample to be taken from Smith's decomposing body. Smith's former boyfriend Larry Birkhead requested this sample as part of his own paternity challenge. A guardian is being appointed to care for Dannielynn until the case is resolved. What ever happened to Rest In Peace?
No responses