I came into mylot green!!!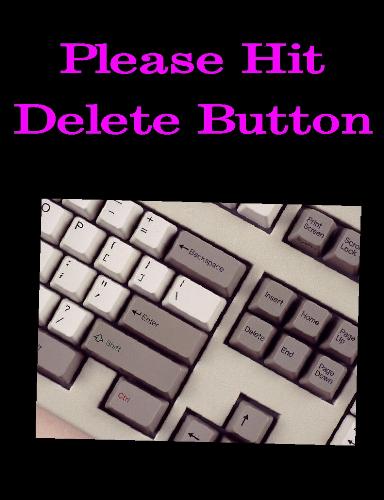 Canada
February 16, 2007 2:19am CST
When I first started here I really did not understand it well. Through the discussions I have really learned a lot of what is good to post and not so good. Also what not to respond to. I only wish I could get rid of some of my early stuff. Any one feel this way.
7 responses

• Canada
23 Feb 07
Great topic. Yes I do wish I could remove some of my early replies or at least edit some of them. The good thing is you can add a comment if you wish to clarify something you said or wished you said.

• United States
23 Feb 07
Yes, i think just about everyone in here feels the same way. Maybe as MYLOT grows bigger they will start deleting older discussions. I'm not sure how much information they can actually hold on here.

• Ireland
16 Feb 07
You shouldn't wish that. There is nothing wrong with posting whatever comes into your head. Haven't you read some of the other topics (if you could call them that) where people post a word and expect others to respond to it? I think you might have commented on one such topic in one of your earlier post. Ha,ha. Just keep posting and enjoy yourself here. If anybody feels they don't like the topics, then they will just move on to the next one. There are lots her to choose from.

• Sweden
25 Feb 07
Yup, sometimes I would like to edit my responses, there are some spelling mistakes even if I read it before posting. Sometimes I write home made English and it can be funny - but that doesn´t matter so much. People can have a little fun too when they read my posts. If someone ever reads our early posts, they can see the time when it was posted and understand that it was in the beginning of our membership. Let´s look forward, no point in looking back. The only time we live is - today.


• United States
24 Feb 07
Yes i feel this way also. I would love to get rid of some of my posts. I also learned everything through others discussions as well. If i did not understand something i would write a discussion about it. I would always get a response too.... seems like people really do want to help you on here when you are new.

• Egypt
24 Feb 07
I guess all of us feel ashamed or at least unsatisfied with some of our early posts in mylot, maybe most of my first day responses to spam discussions are already deleted by mylot anyway and I think this is better, they good news is mylot is a very dynamic community and it's very unlikely that someone will notice/read old responses so you can just forget about it and pretend it never existed :)