If you had super powers, what would they be?

South Africa
February 16, 2007 8:08am CST
I think i would like to be like Peter on Heroes who can: Hear people's thoughts Instant cell re-generation Fly Be invisible and many more! But if you had super powers, what would you like them to be?
3 responses


• India
16 Feb 07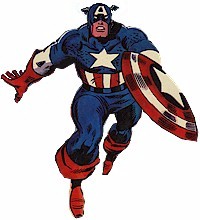 Ok...Its a big list. Here we go: 1. Ability to fly 2. Invisibility option 3. Time travel 4. Enormous strength 5. Ability to cancel the superpowers of others 6. Ability to sense dangers 7. Ability to cure all diseases 8. Take all shapes and sizes the list is endless, but this is enough for now...