News channels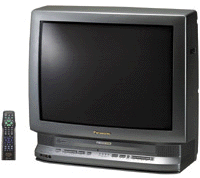 India
February 16, 2007 9:42am CST
News channels have increased so much that sometimes I get confused which one to watch! I prefer AAJ TAK, NDTV, INDIA TV... which one you like to watch?
3 responses

• India
17 Feb 07
i would like to watch DISNEY STAR+ ANY MUSIC CHANNEL

• United States
16 Feb 07
I like Fox News. Before you pounce, though... consider that they are currently #1 in ratings, so it's not a bunch of conservative nut jobs like many would have you believe. Also they have quality guests w/ excellent credentials. I feel that they have a conservative slant, but that is rare in the television news industry. Also, they invite members of all sides to participate, even when the host is obviously in disagreement w/ their views. I like Bill O'Reilly b/c he is more objective than most analysts and doesn't pander to anybody. He lets people have it if they don't know their stuff or they obviously are dodging or misleading. Most people that argue this point have not watched him over a longer period of time. I do wish that Fox News would let the Democrats have a little more air time. Sean Hannity is a big example. I wish he would let his guests speak instead of attacking them. God bless and kudos all!

• India
16 Feb 07
Hi, I think you from India. I am watching all news channels from India because no one can give actual news they try to give the news and views they want to show to the public only. You can get breaking news differs from channel to channel.