say love in your language....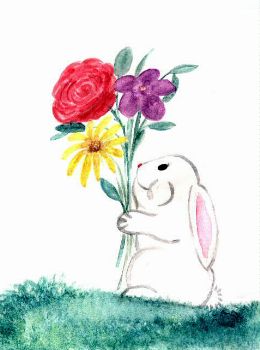 India
February 16, 2007 12:09pm CST
Hello all... here in mylot we have different people from different countries lets share ... how you say love in your language.......
4 responses

• India
16 Feb 07
iam from gods own country (kerala) . i thin my language is one of the beautiful language in the universe ,in my language love can be told as "Enikke enthe ishtama ketto" .Thsi is my regional language and in my national language "mein tum pyar karthi hum"

• Ireland
16 Feb 07
I am living in Ireland although we had to learn the Irish language in schoold, it is only spoken in some parts of the country. To say "I love you" in Irish, it is, "Ta gra agam ort". There should be a slender accent over the A in ta and gra but I am unable to post them here.

• India
16 Feb 07
Love is a word that meaning no one can tell properly but everyone feel in life. Love is not dictionary word. My best meaning is sacrifice. sometimes it is confusing, sometimes it is energy, sometimes it is ... no one can say.

• India
16 Feb 07
Hi there, Hindi (India) Boy to Girl = Main tumse pyaar karta hun Girl to Boy = Main tumse pyaar karti hun Confused!!?? :-)