I think I might have a problem....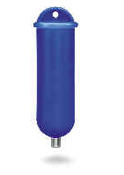 United States
February 16, 2007 11:09pm CST
Well, I got my hamster today, and I am very happy. It seems very stressed, I expected this. It is making a little nest in an area. But, it isn't drinking from the water. Is this because it isn't thirsty too often? Or is it because it is very scared and needs to adjust, then it will drink water? I don't know, but I really need help on this. Also, here is a picture at the bottom of the page of my waterbottle. Please let me know if I need to change it or anything else. Thank you.
5 responses

• Malaysia
17 Feb 07
i had a few hamsters and they dont ever seem to drink from the bottle either!the pic of the bottle u have posted looks just like mine. dont worry though they do drink...quite alot actually by hamster standards:).just let it get familiarized to its new place and u will notice the water level dropping in two or three days. make sure u change it every three days though cos its easier for them to drink when the bottle is full.good luck:)

• United States
18 Feb 07
Ok, thank you. My hamster is now settled in a little bit more and I have seen her drinking a little bit. I'm thinking I need a better place for her to sleep because she sleeps on the top corner of the bubble tube. Does anyone have any suggestions for a good place for her to sleep or is the top corner good? Thank you.

• Malaysia
18 Feb 07
u cant 'tell' them to sleep where u want them to.they would want to sleep where its comfortable and cool i guess.when i had my hamster it would always curl up into a ball under the water bottle. my second hamster did the same.

• France
17 Feb 07
Don't worry about it. Your hamster needs probably to adapt himself to its new environment. If it had never drink with a bottle, you can press the bottle when your hamster is near it to make the water flow. Then it will know that the water is there, and when it needs to drink, it will do it. My hamster doesn't drink a lot, maybe 1mL per day! What is your hamster's name? (I'm French so I'm sorry if my english isn't very good. If you don't have understand something, I can try to explain it again...)

• United States
17 Feb 07
I don't know what my hamsters name is, I was thinking something like fluffy and it is a girl hamster so I need help with that. I had so many boy hamster names, but all they had were females, which is odd. I know they don't want to lose business by people breeding too. Yeah, and is cold water bad for hamsters? I have a refrigerator water dispense with a filter and it always comes cold, so I'm wondering if that is bad for them. Well, thank you for your help.

• United States
17 Feb 07
That water bottle should be fine for him. Hamsters aren't big drinkers. At least none of mine have been. They are also nocturnal so during they day they don't do a whole lot unless you pick them up. You'll probably find that tonight and more so in future nights he'll be very active, especially if he has a wheel. Probably right now he's getting a feel for the place which is fine. He should settle in and you'll see or hear him drink as he needs to.

• United States
17 Feb 07
Wow, thank you very much. He has been going crazy about that wheel, and I didn't think he knew about the water. Well, at least it is the weekend and I will survive a couple of nights. The person at the store also said something about it would take about 3 days to get used to the environment. Thank you so much, I thought something was wrong.

• Singapore
21 Sep 08
Your hamster is stressed because of the sudden change of locations. Give her a few days to adjust to her surroundings. I don't think you need to change the water bottle, just make sure it's the right height for her. Hamsters don't drink alot of water, only a few ml at one time. If your hamster is making a nest, look at her and see whether she needs more bedding. Hamsters like to keep warm, so having a little bit more bedding would be better.

• Malaysia
18 Feb 07
When I first bought my Roborovski Hamsters, they are a little stressed on the first day due to the new environment. But they adjusted themselves after the first day. I seen your water bottle. I use the same variety as well. At first I was also worried whether they would know that it is a water bottle as they drink from a little container in the pet shop where I bought them. I think mine did not drink a drip for 2 days after I bought them - which I nearly freaked out! But they somehow automatically understood that the bottle was for drinking in the 3rd day. I read in one of the websites that if your hamsters are not used to drinking from the water bottle and you are getting worried about them being dehydrated, consider feeding them some juicy vegetables or fruits. I'd strongly recommend Chinese Water Chestnut. They are very juicy and should be a good water source while they are still learning to drink from their new water bottle.