Wrinkle Creams

United States
February 17, 2007 12:16am CST
Most skin care companies are now focusing on wrinkle creams which help to eliminate wrinkles on the forehead, near the mouth and the eyes. I like to use Avon's Anew Line and Wrinkle remover. I sell it on my Avon website. I can really tell a difference. Do any of you use a wrinkle cream?
4 responses

• United States
15 Apr 07
Well, I have tried a couple of different ones over time. The Company I am now with just came out with one, but I have not tried it yet. I do like the Anew though, as it does have a nice feel to it.

• United States
19 Apr 07
Hi there! What company are you with now? Let me know if you try their wrinkle cream. The past few weeks Avon's lip plump and smooth system is selling really well for me.

• Canada
31 May 07
I use Jamieson Vitamin A night treatment. I am intereted to know what types of creams the Asian and Philpino women on here use for face creams. It may just be a difference in skin texture, but it may also be results from products, I don't know, but on average, based of pictures that I have seen, women from these countries seem to age more gracefully than alot of women seem to here in Canada and the USA and we have all kinds of creams and stuff, but I wonderif there is some secret cream we are missing out on and if there is I want to know what it is. I believe that it could be possible that there is a cream out there being used in other countries that really prevents wrinkles and they would never tell us or sell it here because of the large market for plastic surgery that they do not want to ruin. It is possible. I think.

• India
6 Mar 07
the body cannot produce enough antioxidants on its own and has to make up for them with ingredients such as Vitamins A, C, D and E as well as beta-carotene.Vegetables such as carrots, tomatoes, paprika and kale contain plenty of antioxidants, as does green tea.

• United States
23 Feb 07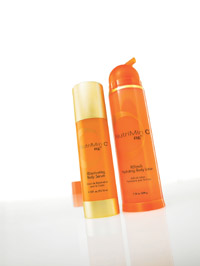 I use Arbonne wrinkle creams and skin products. I also have noticed a difference. And like you, I like the products so much, I sell them on my Arbonne website!