Why is most of the money spent on cricket and not any other game in india?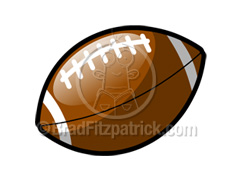 India
February 17, 2007 10:55pm CST
I really wonder why such huge amounts are spent on the Indian cricket team and not on other games.Cricket may derive great craze in india,but its not the only game.We have promising young atheletes.But they dont have any funds for continuing their practise.I believe that not just cricket,but also other games must be encouraged in India.
2 responses

• India
19 Feb 07
It is not appropriate to say that our government is neglecting other games,but the craze for cricketers has left other sports unsupported.The popularity of cricket has made television channels to telecast them but not others,this is the reason why everybody think that all other games are not encouraged.It is also known that medical expenses for athletes are more than cricketers.

• India
19 Feb 07
I dont think that medical expenses met for other atheletes are more than which is spent for cricketers.Cricketers are given more importance than any one else.This happens even when cricketers fail to perform.Speaking in terms of income,it is the cricketers who draw most of the income.Even a cricketer who has played just 5 to 10 matches draws salary in lakhs.What about others? For instance,take the case of Koneru Humpi.She failed to get any help from the government even after her great performances for the country.Gagan Narang for instance wasnt given any monetary help by the government,though he was promised to get so.But inspite of that he rewrote record books in the recent asian games.

• India
6 Jul 07
very simple cricket has given India a lot of fame in the international level whereas other games have not, cricket has produced several international players, in the past Hockey was as famous as cricket at present and having a lot of fan followings also but due to the poor performance and losing in too many matches hockey loses it all