Are you selling something on Ebay right now?

United States
February 17, 2007 11:33pm CST
Do you have an auctions up at the moment? What kind of items do you sell? Do you find it easier to stick to what you know when selling stuff on ebay? I have about 6 auctions up right now. They are mostly bath and beauty items up right now. I usually stick to those types of items as well as I work within that industry. I find that its easier to stick what I know when selling stuff, otherwise I'm not sure how to list stuff for or how to describe the item in the description.
4 responses

• Canada
23 Feb 07
Not right now. I only sell outdated inventory on there every 6 months or sometimes 4 months depends on the amount of inventory I need to sell.

•
18 Feb 07
I currently have two items on eBay, a car sticker and some old postcards. I have sold off a lot of my household clutter on eBay and find this is the best way to clear out the cupboards.

• United States
18 Feb 07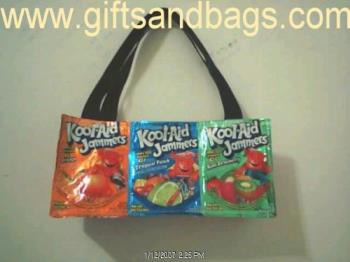 I have my handbags up on eaby. I tend to sell most anything. I also have a catalog company I work with so I have other items to sell. I don't have much up as I am about to leave ebays fees alone. I am not making any money. Eby is cleaning up with my fees. red6345red on ebay

• United States
18 Feb 07
I currently have 9 auctions running. I have had more recently but I have been slacking off the last week or so. I sell mostly ebooks and then stuff I have around my house, like clothes and shoes. I am looking into dropshipping right now because I really hate to pakcage and ship products. the problem I am running into is that the descriptions are not very good at the dropshipping site, so I have to do some research to find a good description first. I also have a problem with not actaully seeing the item and holding it in my hand. that is how I prefer to write my descriptions, but I have to make some compromises to eliminate the part of the process that I really hate doing. I love ebooks because I only have to set it up once and then it is delivered automatically once the person pays. I don't really have to do anything once I get it set up. My plan is to stick with the ebooks and find a niche I can stick to with dropshipping. It takes research and effort now but in the long run I think it will be great. I am ktynse at ebay if you are interested.