going to church

United States
February 18, 2007 6:47am CST
My wife and I are thinking about going back to church. The only thing is neither one of us have been to church on over ten years. We just don't know what denomination we should look at. What do you like about your church and what demonination do you belong to so we may try some different churchs to see which fit us. Thanks
4 responses

• Philippines
18 Feb 07
A Church that exalts Christ and is Bible centered tend to have a warm fellowship especially if the membership is not that big. When we were new in our present place, we looked for a church that has the qualities mentioned above and the one we found was 30 min. drive away and we don't mind.

• United States
18 Feb 07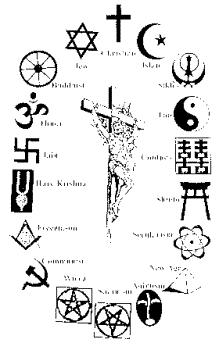 The best advice that anyone can give you as far as a fellowship (a true church) goes is to just look around and look at some of their websites. Take a look at how they deal with their members, get out into the community and talk to people, visit the churches, learn all you can about them and see which touches your heart, mind, and spirit and that will be where you belong at. There are so many differences in denominations and some of the denominations are nothing like their charters. You need to find the one, many, or none that works for you. I looked all over and could not find a single congregation that fits my needs as I seen hypocricy in all of them so I have my own fellowship and that works for mee. What I am saying is let your spirit guide you as it will not lead you astray. Don't allow yourself to be swayed by all the worldly things/people as the spirit will let you know when you are at the right place. Good luck on your search and have a great day!!


• United States
18 Feb 07
I've been in the same spot, for 5 years I "church shopped". I visited or attended nearly every church in our area (and there are a lot). I am now a member of the last church I ever thought I would join. It's a Free Methodist Church and one of the largest churches in the county. I was looking for a small church. I love my church though, the size I don't notice, I've made many wonderful friends, and best of all they teach and believe the bible but are respectful of other churches.