see this pic!!!!!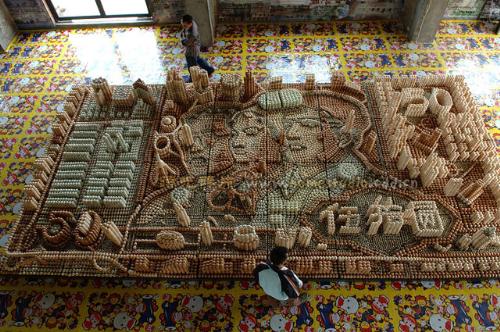 India
4 responses

• Estonia
18 Feb 07
An excellent piece of art! But: how long does it last? The eggs get spoiled. Or are there only empty shells?

• United States
18 Feb 07
Wow, that is really amazing. The Tibetan Monks came here to a local museum and did a sand painting on the floor in the big show room. This reminds of it. Thanks for sharing that.

• India
20 Feb 07
It really looks great!What is he tryin' to do anyways? I see three humans there and a 50 in it.

• Philippines
20 Feb 07
Wow, that is definitely pretty amazing. Too bad it's only temporary piece of art work (because the eggs will eventually spoil right?). This also reminds me of sand sculptures because they too are temporary because they are washed away by the beach.