Are You Using A computer or notebook or laptop ...wat is it ....?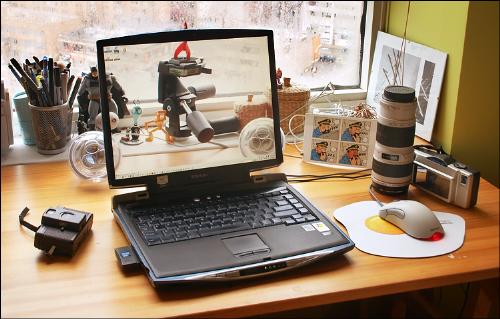 India
7 responses


• India
18 Feb 07
hi mate ..... but i am like a little ... puzzled wat is a stationary computer .. and yes my dad uses toshiba ... and really if u want something from ur hard earned money toshiba is the best answer... :)

• India
19 Feb 07
its ok every one makes mistake we just call it a PC here in indya or system some times .... :)


• United States
19 Feb 07
well i am using a plain personal computer and i think that it is okay than to have nothing to use!. LOLS. but really my mum is planning to buy a laptop and i might just be lucky because if i persuade her enough then she might let me trade this personal computer with her laptop.

• India
19 Feb 07
nice to alwayz move up in life with all these tech. comming into this world i think we can never end or greed for newer and newer things but we should never forget tat it the the consumer because of whom these compnies are thinking hard and paying their people so tat we can get better and better .. i believe it is another begining .... all the best with ur laptop ... :)


• India
18 Feb 07
kul man even i m into games i like adventure games n rpg's wat bout ..... i have a different system for games we people are hardcore when it comes to games :)

• United States
24 Feb 07
I'm using a Dell laptop. I love my laptop. I'd be really lost if anything happened to it.


• United States
17 Apr 07
I am using a personal pc. I am on it all the time and for many hours. I a have plans in the future to get a laptop. Than no matter where I am I can acsess the computer. I would love it.