Do you Believe in Futurists?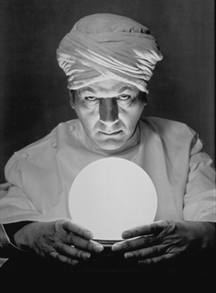 Philippines
February 19, 2007 4:00am CST
There are many futurist around the world such as Paul Solomon, Aron Abrahamsen,Michael Gordon Scallion, psychic Edgar Cayce, Nostradamus and many more. They have many predictions,but mostly doomsday predictions. The question is, are their prophecies valid? Speaking of French futurist, Michel de Nostredame known as Nostradamus, most of predictions came to reality.He correctly predicted the French revolution, the rise and fall of Hitler,the disintegration of Soviet Union, and the World War II. American futurist Michael Gordon Scallion has also his predictions but only his prediction on pope's death and replacement by an Italian pope happened. His other predictions on doomsday never happened on the exact date that he predicted. His responce to this is that, his predictions may happen but might not follow the exact date he predicted. I wan to hear from you people of you believe in futurists that you've known? Are they real or just scam artists?
2 responses

• Philippines
19 Feb 07
Why is that? How you been scammed before? Well, anyway I've observed that seems the predictions are revelant to one another and I think the source is only one. I can consider Nostradamus as a real futurists since some of his predictions seem to have come true.He's considered by a lot of people as a greatest seer who ever lived.

• United States
19 Feb 07
you will get married and become a grandmother of 5... okay you owe me $5... he he

• Philippines
19 Feb 07
Thanks for the witty reply. Hehe, I can tell that you are a fake fortune teller and a scam artist since I can never be a grandmother for I'm a shemale. hehe.