When did your children stop napping?

United States
7 responses

• United States
24 Feb 07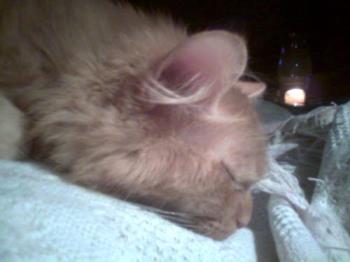 Dara, That, to me, depends mostly on you. If he is getting cranky in the late afternoon or early evening before bed time, that is a signal that he still needs a nap. Even if he does not want one, I (and this is just my personal opinion) would either take him to his bedroom and tell him he is there for "quiet time" and give him some books to look through while he is in his bed. Even if he does not sleep, he will have some resting time~Donna

• Australia
20 Feb 07
Heya, Unfortunatly for me my daughter stopped napping at about 2 yrs old. I did however used to keep putting her in her bed for 'quiet time' until she was three. I was lucky though that she was contented to stay in her bed and read her books for 45 mins or so. My best friends daughter still naps in the day, she is 3 and a half. Lucky for some hey!


• United States
19 Feb 07
Well when my some hit 3 he decided he didn't need naps anymore, but by evening he was so wound-up it was crazy. So we started having him sit and chill while watching a movie, quiet time for at least an hour, And this helps, he's now 5 but every once in a while, if he gets moody, or too crazy, he still goes down for a nap.

• Australia
19 Feb 07
My son is 3 year old and he is going to 3 year old kinder now and he stops napping. I think when the kids start more activities they seem a bit gone off from napping. So, when you said your son 2 1/2 year old and stop napping, I guess that's about the age when the kids start going off from napping

• Canada
19 Feb 07
my daughter is 3 and a half and doesn't nap anymore. she used to nap for an hour and a half in the afternoon and then at night she'd talk to herself in bed until 10 pm. so i cut out her naps so she would sleep at night.

• Canada
24 Feb 07
If I remember correctly my son was probably 3ish and my daughter was a bit earlier. It kind of depends on the kid. My son slept better then she did. Not that she didn't sleep well but she didn't require as much. So I think it depends on the child but they will show you signs they don't want it anymore.