Attention..Does the Mobile Waves Cuase Sterility?!!!!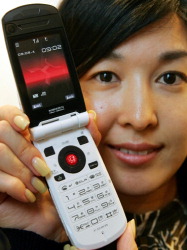 Egypt
February 20, 2007 5:27am CST
in which side you put your mobile while you are walking? your right pocket jeans or left? i put my mobile in my left pocket jeans,is it harmful on the tests? does it cause sperms abnormalities? or lead to sterility? i can not walk without my mobile,but im worried from its harmful waves on my tests
1 response

• Israel
20 Feb 07
Both wireless phones and Bluetooth devices emit nonionizing radiation, typically at frequencies from 1 to 2.5 gigahertz. The data on health hazards from wireless phone adiation are equivocal, with some studies showing a measure of risk and some showing no problems. sorry if I didnt answer you..