Is This car The Best In The World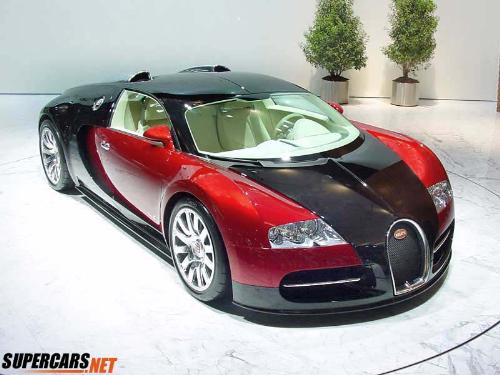 Ireland
8 responses

• Canada
23 Mar 07
Bugatti IS the best in the world! 10 intercoolers, 4 turbochargers at the wheel! It's top speed is flawless! Ever watch the videos on Top gear (if u don't know that show u're missing out HUGE) Best episodes are with the bugatti veyron though! Especially when they test it on the Volkswagen race track! If I had to choose of the cars u listed me, I'd have to choose the enzo for performance! Just because it kicks all the other cars by a good 70hp or more, and THAT separates us from the animals! haha The car is ugly as sin though, I wouldn't buy it for the price.

• United States
7 Jul 07
10 intercoolers? You have no idea what a intercooler is, do you? It only has two. You're probably thinking of radiators, which it does have 10 of. 3 are for the engine cooling, 1 heat exchanger for the air-to-liquid intercoolers, 2 for the A/C, 1 for the transmission, one for the differential, one for the engine oil, and one for the spoiler hydraulics.

• Canada
21 Feb 07
For me it would be a MaClarens F1 that I would run out and buy. A beautiful vehicle worth over a million is definitely what I'd have to get.

• Canada
21 Feb 07
Oh shoot! In my rush to get supper ready I didn't comprehend the discussion fully, I apologize. If only a choice of the above vehicles was given, it would be the Hummer H2. Thanks, and again, I apologize.

• United States
27 Aug 07
none of those...i would choose the Barabus TKR...fastest producction car: top speed: 270 0-60: 1.67 1000bhp

• India
13 Jul 07
Well i would surely go for Buggati Veyron if not then Enzo. I just love speed

• Baguio, Philippines
8 Jul 07
Yeah, topgear says. It surpasses all formula one cars. Yet very expensive. If I will won a lottery, no second thoughts to buy one like bugatti.

• United States
7 Jul 07
I would much rather a McLaren F1 GTR converted into a street car (or just keep it a race car.) I'd rather somethign less extraordinary for a daily driver (a uber-JDM AE86 would be awesome.) The best thing would be to have a Ferrari F40 LM, F50 GT, and FXX. One big happy red family.

• Singapore
3 May 07
I really like the bugatti for what it is inside, but if I won the lottery and wanted to impress all my friends, I'd go for the Ferrari Enzo. It belongs to that special group of cars that warrant a second look. Now I've gottta just buy that lottery ticket and pray!

• India
21 Feb 07
No. At least for me. if i won a lottery, i would prefer Mercedes S series. because, i would prefer a peaceful and problem free rid rather than these rattlers.