Arranged marriage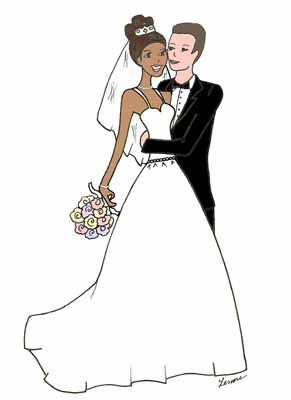 Philippines
February 22, 2007 2:25pm CST
Tell me what you think about this. I have a friend who's about to get married to a foreigner this weekend. She met this foreigner online. They had been together only online and the only time they will meet in flesh is on their wedding day. I am worried because the guy is the one who will visit my friend. what if he did not appear on the wedding? What if the guy has different personality in flesh compared to online? This is considered arranged marriage. What are your thoughts?
3 responses

• Philippines
23 Feb 07
I don't consider your friend's case as an arranged marriage. As what I have understood, an arranged marriage is something that the parents of the couple has long agreed, should I say even from their childhood. And the couple usually can't do anything about that but to follow their parents decisions to marry the one they have choses even if against their will. This usually happens on families who are in the higher class society. And in your friend's case, it is their decision to get married. But the thing is they wanted to do it in their first meeting. Well, I don't like the idea. Your friend could have met the guy even just once before she'll decide to get married and prepare everything for the event. Coz yeah, what if your friend's soon to be husband won't show up on the date of their wedding with all the things already set. That would be a nightmare for your friend. I just hope that won't happen.

• United States
22 Feb 07
I don't think this one is an arrange marriage.She choose the guy herself when she met him online and agreed to get married with that guy.Arrange marriage is a marriage arranged by parents or relatives without your consent.And if ever she won't like the guy when they meet in person she can always back out.But since she agreed to married the guy in the first place she must have like him too.

• United States
22 Feb 07
I wouldn't consider that an arranged marriage. Every marriage has plans to be made and carried out, but an arranged marriage to me is either the parents of the children plan for their children to get married when they are still in pampers. The hold their children aside until an appropriate age for marriage. Or, for a marriage to be a contract marriage where people get married for money. I mean if your friend met online, it could be possible that they did fall in love that way. It does happen and is not that uncommon now a days with today's technology. For her to only meet him when they are going to get married may be a bit much, but they could have had very good communication. I understand your concern, but I think that you should talk to your friend and really try to find out if this is the best thing for her and help her to figure that out as well. If she does choose to go ahead with it then you should be there for her and pray for the best. Marriage is work whether you meet online or dated since high school. Marriages sometime fall apart when people have known each other for years and then decide to get married. Every one is different and every marriage is different.