will harry potter die in last book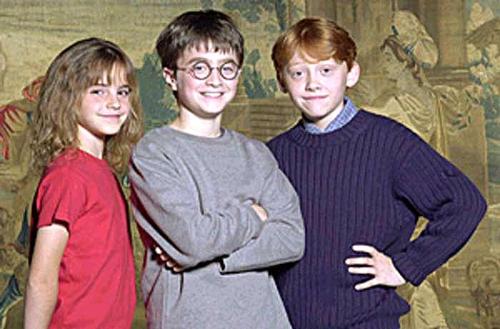 India
February 23, 2007 11:02am CST
hi, ther is great hype building up saying that harry woould die in his last book...i know its bit unfair on his part... so want him dead n who wants him to be alive
4 responses

• Philippines
23 Feb 07
Personally I would like to see Harry live but with all the rumors I've heard I thought that this was never going to happen. Fortunately, though, I read in mugglenet that JK Rowling will not be killing off any of the three (Harry,Ron,Hermione) in the last book. So HP fans, rejoice coz we will see our beloved Harry live to enjoy his victory over the dark lord after all...

• India
24 Feb 07
hey tats nice news man r u sure that hp would not die in his las book

• Swaziland
25 Feb 07
I think that the only one person that knows is J.K Rowling. I mean, she hasn't even written the last book yet.She is probably thinking about it day and night because she wants to keep the readers in suspence. But I did read that also, like George Lucas' Star Wars, there was going to be no more Harry Potters after the last, and personally, I'll be heart broken. I've spent many years waiting to find out what happened to that lovely young man, and personally,I want what I read to be false. And another thing is in the movies, they're getting so old that by the time they make the last movie, they'll look too old to play the part. But yeah, I think that Harry and his friends should live.

• India
23 Feb 07
Though i'd want him to be alive ... but with the series of expectations of his book releases... he would eventually die in the last book or may be vanished .. which can keep the doors open for the future of this terrific stories

• India
23 Feb 07
rowling may survive potter after he killing voldemart man wat u say

• Philippines
18 Apr 07
probably, potter will die. i think potter will kill himself in order to stop voldermort and save the wizrd world. basde on the previous books, harry and voldermort share something. maybe this commonaltiy between them, will allow harry to kill voldemort, and possibly kill himself as well. ;(

• Philippines
17 Mar 07
i hope rowling won't do that. evreybody lovves harry and so why kill him? just to make people sad about the boy named HARRY