What do you think about "Scarface" for Playstation2?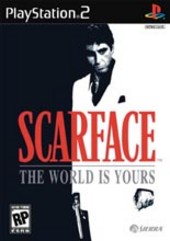 Italy
February 24, 2007 5:08am CST
Hi, I'm playing with Scarface on my PS2 and I've to tell that it's a great game. I think it is easy enough to play and the history is very close to movie. What do you think?
2 responses

• United States
13 Apr 07
I have watched my fiancee play this game and he absolutly loves it. I agree that it is close to the movie and the main character favors the one in the movie.

• United States
21 Mar 07
From the first time I played Scarface, I was addicted. I found myself along side with the males within the same household glued to the television and the controller, mostly fighting over when they were going to get their turn. It's easy to figure out and navigate, it's true to the movie and who doesn't want to live the life of Tony Montana? I think it could possibly be the best video game to be released in a long, long time.