missed calls...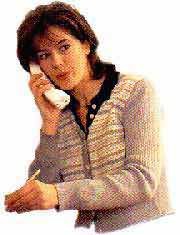 India
9 responses

• India
20 Jul 08
Nope.. i differ from you in this perspective.. i don't like in giving missed calls to anyone.. In fact if ever i was very particular about my talk, just i make it very precise..and end it very quickly, and thats it.


• India
24 Feb 07
same here shana...i use to get even more but the sam i use to do with ma parents n ma galfren...just because i m remembering them...really i lov to play missd misd...fcourse it is quite useful when having low balance in ma cell..i use to do the same thing..itz more easy to be in touch really!!dont u think so..?

• India
10 Aug 08
No, I never give any missed calls, but inturn i used to received the missed calls from some of our relatives... i will call and talk to them.. When i was at office, they used to give me the missed call to my mobile, i will call them through the landline and talk to them, and share the neww.. Since we both are having the life time card, they used to give me the missed call, i will call them through our landline. Since my usages are very much limited, i opted for the life time plan. And if i need to make any call i can use my husband's mobile also, since the call charges are very low when comparred to my call charges.. But i will not make any missed call.. Some time, when i try their number, if they are not picked up my call, at this point of time, may be my call has become missed call for them.. (this has not been made as intentionally the missed call) Thanks for the discussion to share my point of view.

• Australia
25 Feb 07
i give about 20 missed calls in a day. i miss call my aunty (to let her know im safe / go home safely / let her know i want her to call me back) i miss call my best friend to let her know i miss her / i love her / to say good night i miss call anyone else i want to call me back if i dont have much credit... i hope i answered ur questions ! =)

• United States
25 Feb 07
we usually have like 20 miss calls in a day. we do this for one reasons, vendors are the one calling us with these magazine for a year or those you won a gift card. they are really starting to get on our nerves and so we usually ignore those calls. theres been also those that ask you, do you pay a lot for your morgage and stuff.

• India
24 Feb 07
none actually. why should i give missed calls daily? yeah, may be when there'll be some kind of emergency and my cell balance will be really low then i'll have no choice but to give a missed call!

• United States
12 Aug 08
mm...u remind me of my younger days.....I used to give missed calls when i was in 12th grade...with less pocket money and a call to keep in touch...With college, the number of missed calls reduced and the number of calls increased ;)...n then I got into JOb....then theres lotta money but hardly any time...so less calls and lesser missed calls....n now ive reached a point wherein my "missed calls era" has come to an end....but then there are calls i fail to attend on time and that does show up as "missed calls":)... n yea...missed calls are just to intimate parents? ;):)