Kindred Spirits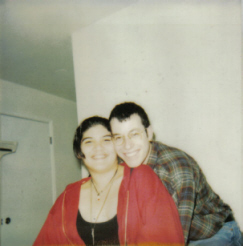 United States
February 24, 2007 6:16pm CST
What is a kindred spirit? Well, a kindred spirit is someone that you feel a strong connection with but you know that you cannot be together on an intimate level. For example, in this photo is my friend Andrew and I. We dated for a short time and then we realized that our friendship should remain a friendship only. We connected through poetry and the arts. However, there was something about our "relationship" that kept us from being peacful with one another. Therefore, we remained kindred spirits. Do you have any friends like this?
2 responses

• Philippines
25 Feb 07
Yes, I have some. It feels good to be talking with them and be around them but there is no way that the relationship can go beyond friendship. This develops because of common and shared interests.

• United States
27 Feb 07
That is what I have found. He and I met at a point in my life where I was considering not dating for a long time. He was invited to a little get together my friends were having. I did not even want to be there. So I brought a long my journal where I do my writing and drawing. He saw me outside by myself and came to chat. He asked about my works and I showed him a few of my poems and drawings. He then started to comment on my work and began to quote Poe and Shakespeare to me. We tried dating for a little bit but it just didn't work out. We agreed to be good friends and we have been so for the past 9 years. It's great to have a friend like that.