Laziness

United States
February 24, 2007 9:08pm CST
Well with the storm thats hitting me right now I went to the grocery store early today. So Sunday I am just going to sit around the house and be lazy ALL day. Well Im sure Ill end up at a store somewhere sometime or another due to my wifes love of shopping on Saundays. HAHAHA!!! Anyhow that wont be too bad as a mall is only 1 1/2 miles from my house. So that wont be too bad. But other than that Im being lazy tomorrow. What do you do on a stormy day like this?
6 responses

• United States
26 Feb 07
What do you mean that is what you do everyday.

• United States
6 Mar 07

• United States
9 Mar 07
Well you do have to get up once and awhile to eat and poop.


• United States
9 Mar 07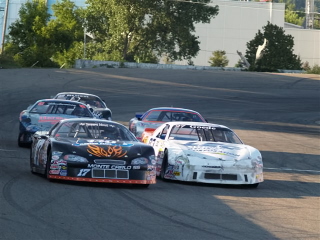 Soon here in Minnesota Saturdays & SundAYs are going to be dedicated to Shorttrack NASCAR races for me. I'M HOPING i CAN GET THE GRANDSONS A COUPLE TIMES THIS YEAR TO TAKE WITH ME.Yippeee!!!!! Maybe the horse track once in awhile too. That's relly cheap & fun entertainment. HAPPY POSTINGS FROM GRANDPA BOB!!


• Philippines
6 Mar 07
I love sleeping when its raining outside, because i live in the Philippines our climate is tropical most of the time and its usually hot... its not very comfortable to sleep while your all soaked in sweat... hmm what else do i love... i love to sleep... read a novel that i like... then sleep... then cook some "champorado" its a sort of rice porridge that is chocolate in flavor.. then sleep... i also like to eat "sopas" or its like elbow macaroni in a chicken broth with milk soup with chicken bits... and sleep.... watch TV or a nice DVD...and did i mention sleep? hahha.. bottom line i love to sleep- and the best part- i love NOT having to go to work because of the floods so i get to sleep a lot.. =)

• United States
6 Mar 07
Wow! I didn't know you're from the Philippines. I have friends from Cagayan deOro city I think. Thanks for the response also.

•
9 Mar 07
Well I am lazy by nature, so every day is a lazy day if I have the chance! Guess if I can't go outside the house,I just laze around, read a bit, chat here on MyLot, or a couple of other Forums I fvisit, maybe watch some TV. I am never short of inspiration for being lazy - it's when I have to work that I get worried - LOL!

• Philippines
6 Mar 07
when there's a storm and its raining outside I usually just stay at home and watch TV or a movie on DVD or read some novels or surf the net whichever takes my fancy. I also sleep because its so nice to sleep when the climate's cool.