Does "NOT KNOWING" something drive you crazy??

United States
February 25, 2007 12:04am CST
Every since I got the internet, I am addicted to learning, I swear. I watch trivia shows like Weakest Link and Who Wants to be a Millionaire, and every time I watch it I am on the internet looking something up. I am constantly looking things up on the internet on a "need to know" basis. If something gets stuck in my head I cant seem to get it out until I figure it out. I think it has almost become an obsession..lol. Do you find yourself looking things up constantly on the internet just because you can??
3 responses

• Canada
25 Feb 07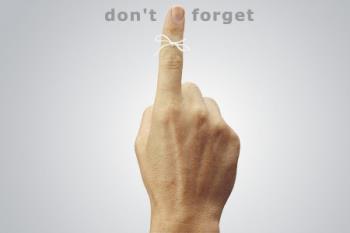 I think in my experience "not remembering" and thinking you do know it until you look it up and realize you did know it. I always love learning. I rather pick up a text book or a non-fiction text book or an internet connection and learn than watch the world go by. I make it a goal to learn or re-learn something new each day.

• Canada
25 Feb 07
One of the things I really enjoy about MyLot and the internet is finding interesting subjects and having the option to find as much info on that subject as I want.People here have brought out som GREAT discussions which keeps my mind working so I have no time to get old or bored. I just like to keep learning.

• United States
25 Feb 07
I do love learning and the internet sure makes it a whole lot easier. My daughter is great at asking questions that I just don't know the answer to, but with the internet at least we con go online and find the answer. the only time I really get annoyed because I don't know something is when I know that I know it but I just can't put it into words, or it is just sitting there on the tip of my tongue. LOL I know that many people talk about information overload because of the internet but I just don't see it. If you don't want to learn then don't go to the sites that will teach you. Like I said I love to learn so I seek out sites and ebooks that will help me. I also like to find free or low cost courses online and take them just for the heck of it. I think it is all great and there is nothing wrong with using the resources in front of me to learn.