when did u 1st learn how to cook?what was the 1st dish?what is your specialty?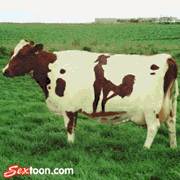 Philippines
February 25, 2007 10:11pm CST
well, i was 15 & the 1st 2 dish were sauted cabbage & "paksiw na isda". it wasn't successful. the cabbage was overcooked as well as the fish & the bitter melon (ampalaya). but my 3rd dish was a success. my specialty? beef & or pork ribs w/ pork meat sinigang.
4 responses

• Philippines
24 Sep 07
Hi micaf1970! I think I'm about the same age as you when I've learned to cook my very first real (not fry) dish. I think I'm fourteen or fifteen years old. The first dish I've learned is pinakbet (Filipino dish). I think you can never go wrong cooking this dish as long as you have the correct ingredients. Very easy to cook for beginners.

• Philippines
27 Feb 07
I started cooking when I was in grade school. Not only cooking but also marketing. I can't remember my first dish, but I remember that my favorite dish then was "sinigang na bangus(milk fish) in guava base". My neighbors even teased me by calling "Miss bangus" :-)

• India
26 Feb 07
Cooking is now my passion.But initially it started out as necessity. as I was staying alone away from my family far south in India.So there I had no option but to cook.Initially i started with rice and pulses then vegetables and all.Today I am glad to say that I can cook well and serve anybody.Wanna be my guest? most welcome..

• United States
26 Feb 07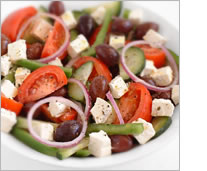 I lerned salads first at age 10, by 12 I was quite the salad artist! Here's my family's favorite! Greek salad (or Horiatiki) Ingredients: 3 tablespoons extra virgin olive oil 1½ tablespoons lemon juice 1 clove garlic—minced (crushed) ½ teaspoon dried oregano ¼ teaspoon sea salt ¼ teaspoon freshly ground black pepper, and extra for garnish 3 tomatoes—cut into wedges ¼ red onion—sliced into rings ½ cucumber—sliced into thick half-moons ½ green pepper (capsicum)—julienned 4 oz (120g) feta cheese—cut into small cubes 16 kalamata (black) olives PLACE the olive oil, lemon juice, garlic, salt, pepper and oregano in a small jar with a screw-top lid and shake to combine. PLACE the salad ingredients in a large bowl. POUR the dressing over the salad and toss gently to combine just before serving. Garnish with a little freshly ground black pepper.