Do you Believe if 666 is satan's number?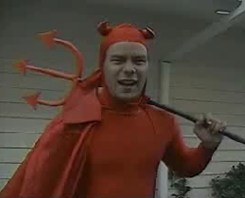 Indonesia
February 26, 2007 7:02am CST
I post this because my recent posting number is 666, and I don't like that number. So do you beleive that 666 is satan's number? based on what?
1 response

• India
26 Feb 07
No! I don't believe in such things. The number 666 is a number to be like any other number and I don't attribute anything to it! For that matter like for most of the people 13 is an unlucky number but for me it has been a very lucky and fruitful number! Non Christians for that matter even don't know anything about this 666. After seeing movies like Omen etc., here in our country we have come to know that number 666 is considered to be a satans number, before that no body even knew about it! It is a blind belief I believe! Thanks !