Kids are for later................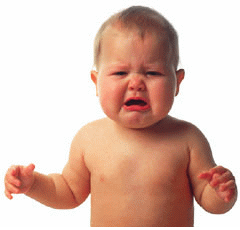 India
February 26, 2007 11:01am CST
More and more women are postponing childbirth till they are well into their 30s - for the sake of careers, to secure financail stability, or just to put off kiddie responsibilities.Some decide to have children only when they are assured of good support system, like relatives or an extended family, while they continue juggling careers and parenting.Is it right?
2 responses

• United States
26 Feb 07
I think you can't really say this is right or wrong.It depends on the person....some woman are happy with having babys and not going after that career....where others rather have the career first and than think about a baby. So it's more a question if it's right for you or not and we can't answer that one for you.

• India
26 Feb 07
Late parenting takes a toll on careers and at the workplace, too. Mothers who give up their professional life to bring up a child often end up, at a later stage, regretting their sacrifice. A young mother can restart her career at 30, when her children are old enough, but doing that at 45 is much tougher. Then there's the small but significant matter of having friends who have children of the same age. Late parents have to deal with awkward situation of interacting, at school and play, with parents who belong to a different age group and have a dissimilar mindset.

• United States
26 Feb 07
It certainly isn't wrong. People should wait to have children until they feel that they can care for them and are "ready" to give up their young single lives for parenting. For some people they may be ready at 20, others not until 40. Parenting is a life-long decision and it shouldn't be entered into lightly.

• India
26 Feb 07
With due respect to the other side of this argument, becoming a parent at a younger age has a wealth of advantages. Parenting is a lot of fun, but requires compromise and adjusting; these are easier to make at a younger age. Second, the early years of parenting take a lot out of couples, physically and psychological; this is easier to cope with if you're young.