can you really give up everything just for LOVE?!?!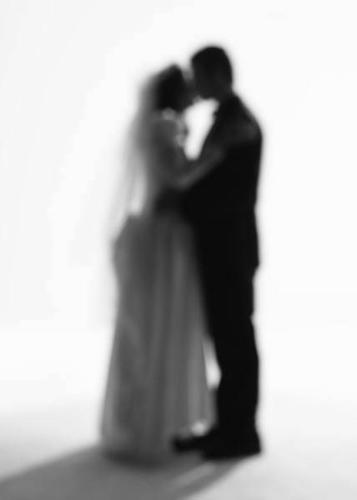 Philippines
February 27, 2007 1:32am CST
can someone really give up everything... job, friends, religion, money or even family for the one he/she love?i've came up with this question bcoz i just read a poem saying... if i go to heaven and your not there i'll wait for you at the golden stairs but if you'll not come on judgement day i know you went the other way so i'll return my angels wings my golden lamp and everyhing to prove to you my love is real i'll go with you wherever you go. what can you say? can you also give up everything for your love?
5 responses

• Canada
27 Feb 07
I have never and I will never put a mans love in the way of how I love my kids. My daughter her two children and my son in law have been there longer or have offered more love to me than anything in the whole world. I have put my husband ahead of myself but the kids NO CAN DO. Take Care

• Philippines
28 Feb 07
I get your point,ones love is no match than the love of two or more person can give.God bless.

• Canada
28 Feb 07
Thats right and Thank You so much for Best Response. I so appreciate that !!!

• United States
27 Feb 07
i guess not ,except if she is something superior to give up everything ,and even in this case she must pass many tests to be worthy

• Philippines
28 Feb 07
...even if she/he may passed all the test im sure he/she is not that perfect,for no one is...

• Philippines
27 Feb 07
no... why should i right? loving someone is sacrificing but if he/she loves you back he/she should let you leave something for yourself

• Philippines
28 Feb 07
Yes i guess youre absolutely right.No one should give up on anyhting or everything...

• Philippines
27 Feb 07
nope!...i cant give up everything just for love!...i wont put any risk just for the love!...if the person loves me, then she's willing to accept everything about me!...lolz

• Philippines
28 Feb 07
Very well said,if thats your opinion I respect you for that.

• Philippines
16 Mar 07
You mean everything as in? No, i cant sacrifice my family just for the man I love, im really sorry. If the man I love really loves me, he will love me all everything about me, he will accept what i love, what i own. So if your bf or gf tries to make you give up everything, better ditch her/him off. She/he doesnt deserve some love.