a women die for her cats,is normal?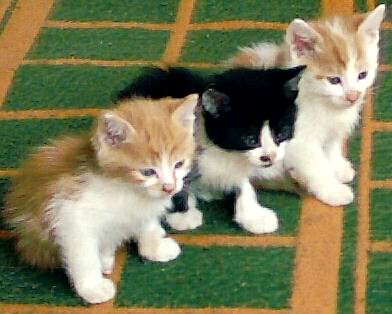 Romania
4 responses

• United States
27 Feb 07
Yes, I would do this for my pets, as they are my family as well as a human.

• Romania
2 Mar 07
You are the first who will do this for your pet.Nice....i like you.can you put some pictures with your pets.big kiss

• United States
5 Mar 07
Well I do'nt think the woman though "I am going to die for my pet" I think she honestly was probably trying hard to save them and it just went too far. That's sad. I probably would've tried to save my cat too. But then again I know how difficult he is to get out of tight places when he's sad...but he is a smart animal as well, he may figure it out himself if I called him. I am always so afraid if I leave him for too long in a day that I'll come home to an apartment fire with him in it. It is such a scary thought for me.

• Philippines
27 Feb 07
I dont think it is normal since you gave up your own life just to save cats. i mean, i cant give up my life for my pets. I can try my best to save them though in that situation but when its too risky, i cant really give my all. :) and ow, i dont even have many pets. i have only a dog.

• Canada
27 Feb 07
Wow she was brave . I love my cats but don't think I could run into a burning house to save them but you never know what will go through you mind until it happens . When I was younger our house caught fire in the middle of the night , we got out but our dogs were in the house . When someone mentioned the dogs my dad tried to run in to save them but they were gone by the time he got in , we were told the smoke would have got to them first as they were so small . I can remember fearing for my dad when he went to run back in .