Cats killing birds

Ireland
February 27, 2007 11:41am CST
I have a pair of cats male and female, aged 4. Since they were kittens they have hunted birds, rats, and mice and naturally they bring the 'presents' to us. I understand this is a natural instinct for cats, but is there some way to get them to stop or encourage them to outgrow this practice? We have put bells on them and overfed them to no avail. We had hoped they would outgrow it. Any ideas?
2 responses

• Philippines
2 Mar 07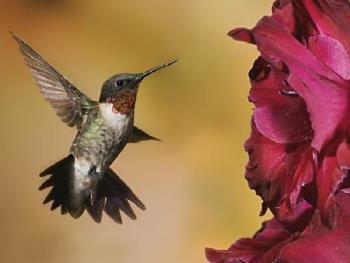 For us here, we are very happy if our cats are industrious to catch whatever because that their natural instinct. If they don't, they might not be cats. We even let them play and train them to pursue anything, we train them even to jump. I don't know what could stop them but I believe those are good cats.

• Ireland
2 Mar 07
I know they mean well, but I would so love to have birds in the garden, too. It breaks my heart every spring as they basically target a family of birds and as the fledglings take off, they kill them one by one. Plus, there is apond near our house and the council puts out poison. If the rats/mice eat the poison and then the cats kill them before they die, they can get sick.

• Singapore
14 Apr 07
If they are dogs, I would say.. maybe. Perhaps you can teach them. But cats? I am not experienced with pets or animals but I would say it would be very hard. :P