who among you have gone to boracay?

Philippines
February 27, 2007 11:39pm CST
my friends and i are planning to go to boracay on May. do you know of the cheapest resort/hotel to stay for a few days? i am from the philippines and i really wanted to go to boracay. boracay i believe is the most visited placed by tourist and even filipinos themselves especially during summer because of its white sand.:-)
5 responses

• Philippines
4 Mar 07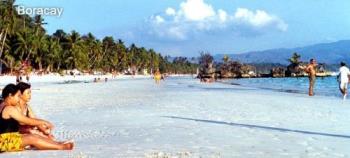 me!me!me I was a boracay fanatic been there so many times because I came from panay island that's why everytime I went for vacation or important affair with the family I see to it I get dip in for a couple of minute in bora ha!ha!ha. Here is my piece of advice try to commute and ride a bus you can find it on cubao terminal where bachelor, gasat buses are bound for iloilo and they surely drop you in caticlan port that where the gateway to boracay is it is cheaper to travel by bus and it will took you around 12 hours or less then when you are in bora try to find a cottage in station 3 there are lots of room that are more cheaper compare to station 1 or 2 if you can't find any if you are going on a summer then there are private houses by locals of bora that are open to visitor with much cheaper price just don't be shy to asked some locals they are friendly and helpful to local tourists. Hope this be of help.

• Philippines
5 Mar 07
we bought a plane ticket already at cebu pacific, they have this promo right now that offers only a peso for international and domestic flights but the travel should be from june 1 to december. so we moved our bora experience to june since we're having difficulty on finding a resort which is comfy and affordable.hehe.the infos you gave me would really help a lot, thanks for that idea coz we're planning to have a have a reservation on Php3,000/night room. i just hope we could still find a cheaper one than that.haha!

• Philippines
5 Mar 07
That was great that you are going on boracay on june because rooms are more cheaper compare to april and may rate I really say you can get a cheaper room for as low as 300 at a aircon room as low as 1,500 just be patient looking for it. Enjoy your trip!!! thanks for the best tag!!

• Philippines
28 Feb 07
i just got there from boracay and i doubt that you can get still get cheaper rates because by the time you got there it would be peak season we checked in at Courtyard at station 2. only 1,500 per night. an airconditiones room with 2 bed. and cable tv. and also hot and cold shower.


• Philippines
4 Mar 07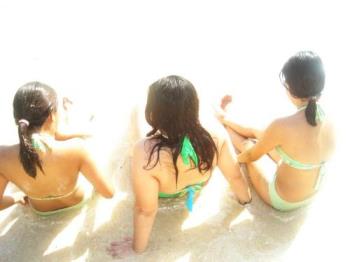 Went to Boracay last summer.I suggest you dont go to any travel agency coz its much more expensive and limited in terms of food and accomodations,there are good room rates in station 3 and 4 and some in station 2.I suggest the cottages coz its cheaper and u and your friends can stay together.Most resto there have buffets almost everynight and there are a lot of choices from the cheapest to the expensive ones.One thing though, bring your own bottled water.A regular bottle there cost P25 (most brands:nature spring etc...)! Expensive if u buy there.SO have fun in Boracay,its worth the trip.

• Singapore
4 Mar 07
I've not been to Boracay before but I have heard that it's a very beautiful place and I am hoping to go there someday. Please do tell us what your experiences there are like when you are back from your holidays. Have a fun time! :)