Which was da besssttt song by them???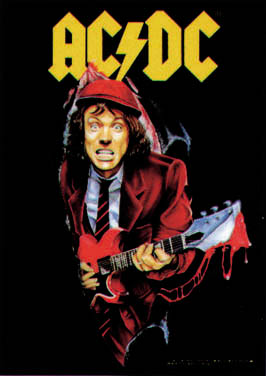 India
4 responses

•
13 Aug 07
My favorite song would have to be What's Next To The Moon?. An earlier song, sung by Bon, on the Powerage album.

•
20 Jul 07
hey man!!! hehe ya thunderstruck is crazy song... but my favourites would have to be It's a long way to the top(if u wanna rock and roll) you shook me all nite long and then my fav...The RAZOR'S edge....that intro is unbelievable...yeah

•
13 Jan 08
My favourtie is Highway to Hell. Even though I am only 17, its a great song.

• Halifax, Nova Scotia
3 Jan 08
i dunno if i could pick a song to say is their best.. or even pick a favorite.. but i know what song i first heard that made me interested in hearing more of acdc.. the song is "Ride On".. could really be my theme song at times.. anyways thats my pick if i have to pick a single song!