I am crazy about reading romances.

Sri Lanka
February 28, 2007 4:07am CST
Do you enjoy it? Or do you think it is wasting time? Or is it a bad influence over young ones in the family? No body in my family approves. But I really enjoy them. I always like a happy ending. I know that reality is far from these stories. Today the real stories we read, hear, listen or watch is full of violence. Wouldn't it be a far change to read something with a happy ending?
8 responses

• India
28 Feb 07
i dont think its bad reading books splly romantic one...even i love to read romantic books n books on relationship...but in real life happy ending is very less..dont impliment everything in your real life depending on dat book...coz somethings never seems to be rite for real life..i hope you got my point of view..

• United States
28 Feb 07
I read and write historical romances. (Working on getting several accepted for publication this year.) I think there is nothing wrong with enjoying a good book, no matter what it's genre. Reading is a great form of relaxation and escape. Don't let what other's think deter you, if you really enjoy reading romance, there is nothing wrong with it. Who are your favorite authors?

• United States
28 Feb 07
many of my friends and family read them my self i think they are junk food for the mind i much prefer educational or religious books!

• Indonesia
28 Feb 07
When I was so young, I even subscribed to a magazine in my country where all the content talks about the love stories. lol Yeah, I love happy ending stories, fairy tales, and those kind of stuffs. But these days, not as much as when I was so young. The idea of happy ending is always cross in my head, though. It's a refreshing reading short love story.

• India
28 Feb 07
yes i too enhoy it. i am always searching for this kind of things and when ever i get it i try to read it at once and enjoy very much...if u r in family nonne will like to see that ur reading thiese kind of things but u should not follow these things very closely u should jjust read enjoy and leave it there it should not have bad influence on u

• Antarctica
28 Feb 07
i also loved to read some inspirational romantic stories. i also watch new romantic movies.sometimes the ending is so sad and makes me cry.hahaha!im carried away!my husband laugh at me when she saw me so upset in the stories.because im a lovable and romantic person!

• India
28 Feb 07
Hi, I tool lke to read romantic stories. But more than that I would like to watch romatic movies. I agree to you that realities are far from these stories. But I am reading it for just a time pass & my enjoyment.I dont think that it influence me in any wrong direction.

• Philippines
28 Feb 07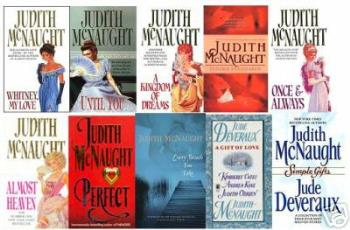 I still enjoy reading romance/suspense,romance/thriller.Im picky of the author though.There is nothing wrong with reading this genre, u are the one reading it not them. Its a matter preference in my opinion.I agree most of these books makes us feel good and gives us hope that there is something more out there,something positive and pure.