do you think music is an important ole in your life?

Italy
February 28, 2007 4:27am CST
do you listen a lot of music? how many hours per day? mp3 player or radio? I listen a lot of various kind of music, from classical to metal. I think it is a gread "friend" and it is never enough! i listen almost 2 or 3 hours of music everyday! When i am online, when i prepare food, when i do homeworks and when i clean my bedroom, when i have a shower, when i do fitness... always! I don't particulary like radio because music is always interrupted by people talking, so i put on my mp3 player and listen for hours and hours! and what about you? do you share my ideas or not?
2 responses

•
28 Feb 07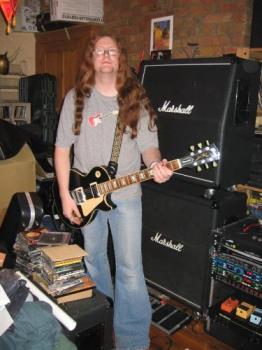 Music is essential in my life. I can't imagine life without music now, I always have music playing in the house and in the car. My partner is a guitarist so music is a vital part of my relationship too.

• United States
1 Mar 07
It absolutely does have an important role in my life. I am a dancer, first of all, so they compliment each other. When I'm not dancing, I pretty much have music on ALL the time still... I love everything from classical to 80's rock to country to new age... basically anything! I would say I have it on at least 6-8 hours per day... usually I prefer to play it either on the computer or stereo.