Why Don't Photos Always Show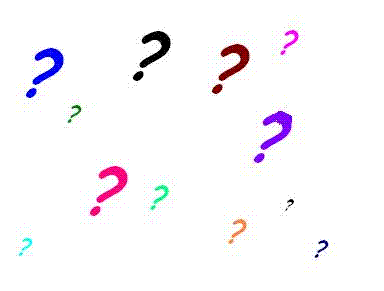 United States
February 28, 2007 11:50am CST
Since the beginning, I have uploaded photos to all but a couple of the discussions I have started, yet if you go to the list of discussions I have started, you will see that many have no photos included. I have added the photo the same way in all of these discussions, so why does it sometimes work and sometimes not. By the way, I am adding one to this discussion, so if there isn't one here it will just be one more example of my point.
3 responses

• India
28 Feb 07
Same thing happened twice to me also, but i think they credited the amount for the picture uploaded even tough it was not displayed on the discussions fourms. This might be due to some technical failures in the server, not so sure as i don't know much about computers. Check next time to see if the promised amount for the picture is updated or not.

• Grand Junction, Colorado
28 Feb 07
I have only experienced difficulties in the interest section not the discussions section. It just has to do with technical difficulties the server is having. After a few minutes it has worked fine. I don't know where you get your photos, but it's possible if they are just random off the net that, that could be the issue. Something to do with copywrite. I will keep a close eye on this post to see if someone has a better explanation.

• United States
28 Feb 07
If uploading to the interest sections it isn't a problem because I can always try again, but when adding it to a discussion it isn't the same. The photo is there until I post the discussion, and then it is gone. As for the possibility of copyright issues, some of the pictures I have uploaded are ones I have created myself. When photos won't upload in the interest section there has always been an explanation at the bottom of the page such as file size too large, need more description, etc. When uploading a picture to my discussions, the picture shows up until I post it, then the picture is gone.

• Grand Junction, Colorado
9 Mar 07
Thank you for the best response. The only other thing that I came up with is sometimes when the server is running slow that it "times out" before going through. Other than that I really don't know. I haven't had a problem except when the server is slow and it's been to the interest section and I just try later. I feel bad that I don't have a better answer. :)

• United States
28 Feb 07
Unless it has changed you are not supposed to be able to upload them until you hit 500 posts. I've wondered how some were uploading them. I didn't even have the button to upload them until after I hit the 500 posting mark. No need to ba alarmed, you are almost there!

• United States
2 Mar 07
As far as I can tell, you can upload photos to the discussion before you get to 500, just not to responses. I could do that since the very beginning. When posting a response there is no button until you reach 500. I'm working towards that goal, but right now have been trying to figure out why it only works part of the time on the discussions.