Guy know more than girls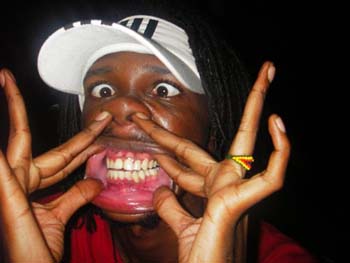 India
March 1, 2007 2:18pm CST
thought that would get your attention ANYWAY, I've noticed that SOME guys seem to know more about girls than some girls do...like anatomy and stuff ((like g-spot etc)) why is that. I'm not syaing all guys know more than girls..and some girls obviously know more than guys..but why does a guy know more about a girl than the girl knows herself?
3 responses

• United States
1 Mar 07
Its because guys are mad about girls, they want their attention, I have seen girls taking classes of these topics from girls, I don't know why guys know more than a girl does, I think thats natural in guys, they are made for girls

• United States
1 Mar 07
ooooh by mistake i wrote girls taking classes from girls ith should be girls taking classes fom boys

• United States
1 Mar 07
Because we love women. And we love to give them pleasure. And every man wants to be the best a woman has ever had so that she will remember him forever. So even though it may be hard for us to undrstand all the secrets of your minds we can at least understand how to maximize your pleasure and make the time we spend with you an unforgetable experience.

• United States
1 Mar 07
i think it has something to do with the ever-so-popular stupid girl stereotype that is very prevalent these days. I think girls are also very aware of the societal stigma against smart girls. and there is always the concept that a "nice" girl doesn't know those things or do those things. I think it's all rubbish. I'd like to know as much as possible about this body while I get to ride around in it :)