Kids are smart. What do you think?

Malaysia
5 responses

• Australia
2 Mar 07
Kiro I couldnt agree with you more :) Kids are a LOT smarter than we give them credit. I have an 18 month old who after finishing a meal will climb out of his high chair , take his empty bowl to the sink and drop it in there.He has started to like watching shows like " The Wiggles" and amazingly knows when its not his favourite show , he will bring me the remote and say " papapa" , one of the songs from the wiggles. So yes , they are very cluey , these little ones , you never know what other surprises they have their sleeve ....enjoy it :)

• Malaysia
5 Mar 07
yep. I started to find out that i have to be extra careful of the places i brought him to... He kept watching everyone's action and mimic them one day..... When it comes to output ... hopefully it was all the good deeds.... Kids are very very smart. It got to be something that make them smart... why we aren't smart as them when we are tiny.

•
2 Mar 07
Yes, I agree kids are smart; much smarter than some give them credit for. They are growing and learning all the time, and they will test you at every opportunity. I had to chuckle when I read your post. Kids are so amazing.. I love them all. Thank you for sharing this with us and Brightest Blessings.

• Malaysia
2 Mar 07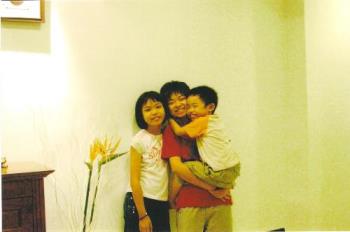 I am not married and do not have kids but I still agree with you that kids are smart and even smarter than you can ever think of...I have seen my mom bringing up my 2 nieces and a nephew since they are one month old and really enjoy the process of seeing them grow up day by day with lots of surprises that they have for us every now and then and till now 3 of them are schooling kids,they sometimes also brought lots of laughter to our family. I really cherished and enjoy being with kids.


• Canada
2 Mar 07
Kids are very smart they are like sponges they see and hear everything we do. They will figuire things out for themselves to get what they want. They never cease to amaze you.