Do u think drinking and driving go togather? can u handle it or do u practice it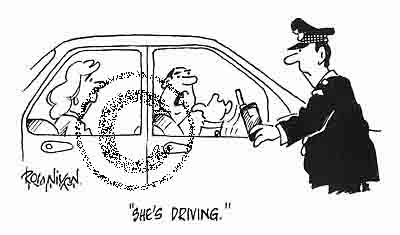 United States
March 2, 2007 10:41am CST
is its safe to drink and drive and how often do u do that?
4 responses

• South Africa
2 Mar 07
Drinking & driving do not mix!!! The more a person drinks the more their ability to make crucial driving decisions becomes impaired. Some people claim to handle it, but they don't realise that by driving under the influence they pose a risk not only to themselves, but to other road users as well.

• United States
2 Mar 07
Absolutly NOT!!! i don't practice this and nobody should. Don't take the chance of taking someones elses life. this is not a safe practice. I had a friend die because a drunk driver hit them. I've also had a friend die because they were driving drunk. I didn't know they left the party. I wish everyday that I would've noticed that they were leaving. that way I could of saved two lives, instead I felt bad for a long time

• United States
2 Mar 07
I don't think that it is ever safe to drink and drive, they definitely don't mix. I think that people who think that they can safely do it are only fooling themselves. I mean look at how many innocent people have been killed from it- men, women, and children.

• Canada
2 Mar 07
In my opinion no it is NOT safe to drink and drive. If you go into a car and you have been drinking your judgement is way off. It's one thing if you want to do it and think you'll be fine, but what if you hit someone and kill them or injure them badly? Would you want that on your concience for the rest of your life? I sure wouldn't.