Recyc,led Swimming Pools


Australia
March 2, 2007 11:08am CST
A friend of mine recently saved $7,500 by purchasing a 'recycled swimming pool'! She had already got a quote of $20,000 for a brand new model, fully installed and was fine with that until I wondered aloud what people did once they didn't want or need a pool any more - such as when children grow up and leave home and so on. Sarah and I stared at each other and realised we may be on to something, and then went searching. It didn't take long before we found two companies in Sydney (and there are probably more) who recycle swimming pools. Sarah now has a quote for the swimming pool in the size she wanted, re-coated and fully installed for $12,500 - saving her $7,500! Her family are delighted and the extra money they had originally budgeted for the swimming pool is going to go straight onto the mortgage. It's a win-win situation.
3 responses

• United States
3 Mar 07
$20,000 is a lot for a swimming pool even if it is installed and everything. I would never pay that. I'm like you. I save as much money as I can if I can buy it somewhere else much cheaper. I didn't know they had a recycled swimming pool. I've never heard of this before. It's good that she saved $7,500 thanks to you. Yep definitely a win-win situation.

• Australia
3 Mar 07

I have heard of this before. If you are planning to put in a pool it's a great way to save money and I'm sure if you didn't tell anyone, no one would be any the wiser. I just better not let my kids see this discussion or they would have another reason as to why we should get a pool! lol

• United States
3 Mar 07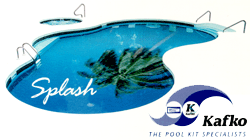 You never know what you will be able to find, unless you look for them. I think you may be getting us all to think a little more. It isn't every day that your friend helps you save over seven thousand dollars.