What should we do to free our planet from terrorism?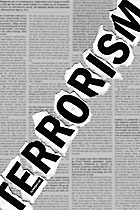 United States
March 2, 2007 1:41pm CST
Human society, fromorigin until now, has always beenat war within and between groups and has lead to two World Wars. Presently, terrorism and low intensity warfare are affecting many parts in the world. As the current global population of 6 billion increases to 8 billion by 2025, national and international conflicts will continue to be a source of concern for humanity. When evil minds combine, good minds have to work together and combat. In this context, what are the out-of-the-box solutions to free our planet earth from terrorism. Your answers when implemented can lead to a peaceful, happy and safe planet earth. This is the original question asked at Yahoo! Answers by the President of India. Dr. APJ Abdul Kalam.
3 responses

• United States
2 Mar 07
I don't think it is possible to ever completely free our planet from terrorism. There will always be people who want to gain power through terrorizing others. However, I think we can effectively fight terrorism by not allowing them access to land, resources, money, and whatever else they need to thrive and function. The way to do that is by having a united world against terror, where every nation is committed to doing their part.

• United States
2 Mar 07
Thank You for responding to my discussion. Was wondering that how do these terrorist get in so much of hatred amongst the people? What have the poor people done to them?

• United States
2 Mar 07
I'm sorry to say that the only way to stop terrorism would be to change human nature, and that isn't going to happen. Humans have been fighting since their origin and technological advances have made their targets more far reaching with each decade. Religion and power will always be sources of unrest for certain countries and organizations and the face of terrorism will always remain present and changing even as we institute plans to control it. The most we can hope for is to set forth defenses to protect ourselves from the devastating effects that terrorism brings with it.

• Singapore
3 Mar 07
I think we need to promote more consideration and kindness in this world. If everyone can spare a thought for the next man, and try to spare a little kindness for him, the world would be a much better place. Perhaps this current state of affairs - a dog-eat-dog world - has sort of prevented this, which is rather sad. Governments would be in a good position to spearhead this effort.

• United States
6 Mar 07
The people of the world (80% of them), may be of any country has a mantra 'An eye for an eye and a tooth for a tooth'. If this continues then our end is near. We should know that by just taking revenge we create criticism and hatred amongst others rather we must be soft and polite to others even if we are hurt. This will create peace and harmony and terrorism will then be completely removed.