How do you know your marriage is over?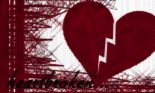 Philippines
2 responses

• India
3 Mar 07
there are numerous indications , like frequent and may be like too damn frequent fights , non issues turning into major hassles , you have a fight on trivial matters , you have a problem with or start developing problem with most of his habits and so on .

• Philippines
3 Mar 07
a lot of signs or obvious reasons like cheating,physical and mental abuse.

• Canada
5 Mar 07
I think anyone in their heart knows when it is time to move on. You start fighting too much. The fights are over nothing. If there are any forms of abuse it is defently time to let go in a marriage. You are annoyed by each other and can't let the annoyances go. The reasons to consider when making the decision to end the relationship should be if both will consider counselling. You have to really want to save a marriage to work on it. Going to counselling is a big commitment and sign of wanting to save the marriage.