Snow Globe Collection?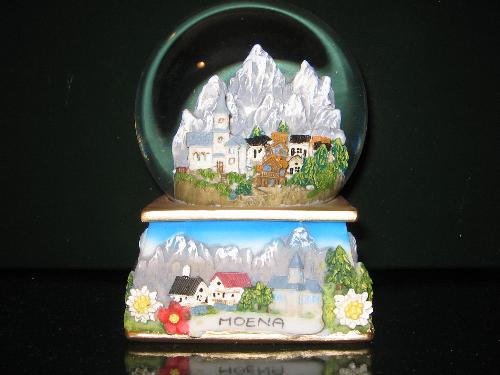 Italy
3 responses

• United States
3 Mar 07
My mother has some snow globes. I am not sure if she loves to collect them, though. I love snow globes, but I don't have a collection. I think they are so cool. My mom even has a pen with a tiny snow globe made of plastic. Hahaha, they can be found everywhere. Have a nice day. Pablo

• Italy
3 Mar 07
Thaks. I am not colletcting them but I bought so many for my friend that I feel her collection very close to me!

• India
26 Mar 07
Yes i collect the snow globes, i have 5 of them but my favourite being the one in which in the center there is a bride and a groom, favoulous, and the other from swiss i love those two.

• Italy
27 Mar 07
Five is a good start. I hope you can improve your collection soon!

• Italy
8 Mar 07
A firend ofmine is collecting Snow Globe too. I am buying, sometime, snow globe for her collection but I don't know how many she has. It's a funny collection and I like it too but never started a new one.

• Italy
11 Mar 07
Seems that only friends or parents collect snow globe. I do the same I buy for a friend of mine.