Las Vegas here I come!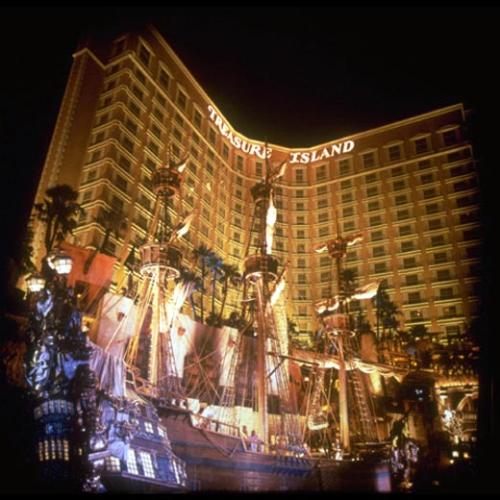 United States
March 4, 2007 9:12pm CST
I'm going to Vegas again! This time my boyfriend and I are staying at Treasure Island in one of the suites (A few friends are staying in it, too! Split the costs!!) I've never stayed there before and it looks pretty cool. It reminds me of Miss Congeniality 2 LOL Since we're going with a few friends this time, I hope it'll be even more fun! Have you ever been to Vegas and if so where have you stayed? Anywhere cool?
1 response

• Canada
7 Mar 07
I'm glad you are getting away on a vacation! I have never been to Vegas but my husband and I are currently looking into possabilities of where to go for our fifth anniversary in the summer. We are undecided as of the moment. We have a few places we would like to go! Have a fabulous time in Vegas!! :)

• United States
7 Mar 07
You should try Vegas! If you love to eat and gamble it's the perfect place! I hope you'll consider it!

• Canada
7 Mar 07
We do enjoy good food but we don't gamble so maybe that would not be the best chioce for us!Is there anything else to do in Vegas besides gambling?

• United States
8 Mar 07
Oh yeah! There's a lot of great things to do there! There's shows to watch like Mama Mia at Mandalay Bay! There's awesome buffets! There's concerts like every week (I was going to see Stevie Nicks last time I went, I'm going to see Prince this next time in March, and I will see Celine Dion someday!) There's so much to see there! There's a M&M factory that you can take a tour of! There's the Hoover dam tour that's not too far from Vegas and neither is the Grand Canyon! There's a bunch to do there and look at! There's stores everywhere for shopping, just a lot of sightseeing in general! I think you'd have fun there!