What question you really hate most?

Philippines
7 responses

• Philippines
14 May 07
i was an active chatter before in yahoo, and the question that i really hate is "do you have a picture?" especially if asked after "asl pls?" zamm13: hi somegirlfromthechatroom: hello asl pls? zamm13: 25 m mandaluyong somegirlfromthechatroom: do u have a picture? Its like if your not goodlooking i wont talk to you so better show ur pic first. But fortunately there are those who doesnt need to see ur pic, they just want a simple and stimulating conversation.

• Philippines
5 Mar 07
I think if someone ask me something about Mathematics. It is the subject that I hated the most! I can still remember all the dizzying stuff like Algebra and Trigonometry when I was in high school, ahhh it sucks!

• Philippines
5 Mar 07
it is when someone asked me, when are you getting married? oh it really sucks! :(

• Malaysia
15 May 07
Actually i was about to answer, i don't like people, no matter closer fren or stranger asking about my salary; but after reading responses from others, i feel the same dislike when people repeatably ask when are u getting married? You guys been 5 years together, when will you tie the knot? :

• Indonesia
15 May 07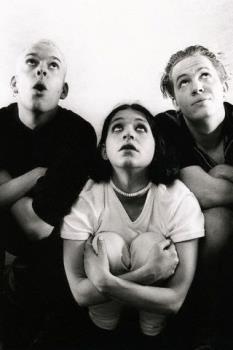 before married everyone asked when i get married,now when i do married they ask when i get pregnant!!i hate it.

• United States
14 May 07
I cannot stand it when people ask "Can I ask you a question." I always want to say No but they already asked me a question.

• Philippines
13 May 07
Hi jengrin. I have to say people who asks questions and I know that they know the answer. I hate that. Why ask when you know. It doesn't make sense to me. I sometimes resent questions like "Are you married yet?", "Did you ever finish school?", "You look old, how old are you now?" Hahaha. Thanks and good day.