Human cloning--- what are your views on this?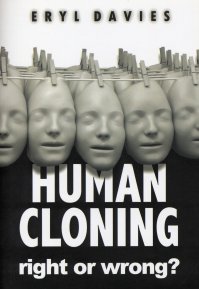 Philippines
March 5, 2007 4:54pm CST
With the advancement of technology, human cloning is not impossible. It's like getting a new brother or sister who is exactly like you. A lot of people don't agree with cloning. Some think that it interferes with nature. Others are worried it may be used for some evil purposes. What about you, what are your views on cloning, especially on HUMAN CLONING? Do you agree on this?
2 responses


• United States
6 Mar 07
Personaly I just dont think it is right. We are all made unique, difffrent for a reason. Honestly I dont want 2 of me running arround that would just be eally weird.